Why Choose Our Decatur, IL Dealership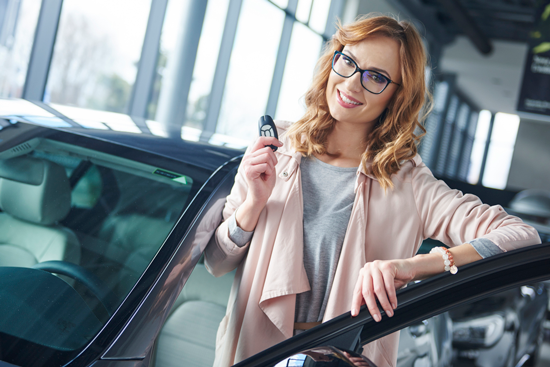 Why Buy from Bob Brady Hyundai?
When you're on the hunt for a fantastic new or used vehicle, you often have to do some shopping around. Dealerships have their own idea of "great prices" and "big selection" – and that doesn't always match what you have in mind!
Then again, you could simplify your search by turning to a trusted name in the Decatur, IL, area: Bob Brady Hyundai. Here, you'll find everything you want out of a dealership, which translates to an easy, rewarding, and enjoyable car buying experience from start to finish – and even long after the sale.
We prioritize customer service at every step of your journey, and that includes customers who choose to visit our physical location as well as those who prefer to take advantage of our comprehensive online tools and information. Our associates in every department – our sales team, our financing specialists, and our professional technicians – do their jobs with one goal in mind: taking good care of you.
Going the extra mile for our customers means being here when you need us. Even if you're doing your shopping exclusively online, our friendly associates are just a phone call or an email away. Feel free to contact us for timely and thorough answers to your questions, information about financing or inventory, or to set up one of our remote convenience services.
It won't take long for you to see why Bob Brady Hyundai is such a highly recommended dealership among your Decatur area friends and neighbors.
New and Used Car Sales
It's important to have access to a large and diverse inventory when you're shopping for your ultimate new or used vehicle. Even if you think you're going into the search with your mind all but made up, a quick overview of a robust inventory like what we have on hand at Bob Brady Hyundai might open you up to other options you haven't yet considered.
We stock the complete lineup of all your Hyundai favorites, of course – cars and SUVs that are packed with value, designed with modern style, and loaded with cutting-edge tech features and comfort amenities. So, whether you're intrigued by the efficient Sonata, the fun new Venue, or the family-friendly Santa Fe, you'll find the shiny new Hyundai that belongs in your own driveway.
For those shopping for an exceptional budget buy, we also stock a diverse selection of high-quality used vehicles from Hyundai as well as other popular brands. Spanning a broad array of body styles, makes and models, and price points, there's something here for every driver's wants, needs, and preferences.
Save Big at Bob Brady Hyundai
For many shoppers, price can make or break the purchase. Everyone is looking for a good deal, and we believe you deserve one! Your hard-earned money will simply stretch further when you do business with Bob Brady Hyundai – and we're doing our part to make sure of it.
We start with a carefully researched competitive pricing strategy so you'll know that the prices you see on our window stickers represent outstanding values right off the bat. But that's just the start of the savings at Bob Brady Hyundai! We also have discounts in our featured inventory, special lease offers, and other great deals you can take advantage of. And our finance team is here to help you get a financing plan that works well for your unique circumstances, with low rates and low monthly payments that fit easily into your lifestyle.
There's More to Love at Bob Brady Hyundai
Savings, service, selection – those three things are key to giving you a top-notch car buying experience. And they're at the heart of everything we do here at Bob Brady Hyundai.
On our website, you'll find everything you need to kick off a streamlined and rewarding online purchase, from finding your perfect vehicle to securing financing and getting an amazing deal! Our team members are here to help, so contact us by phone or email to get quick answers and valuable information as you navigate what just might be the simplest car purchase you've ever experienced.
And don't forget our full-service auto care facility, where our experienced technicians can get your vehicle all caught up with the services it needs. Schedule your service appointment online and then trust them to get the work done quickly, correctly, and affordably, so you can once more enjoy safe travels.