Hyundai Tucson Buy Lease Specials Decatur, IL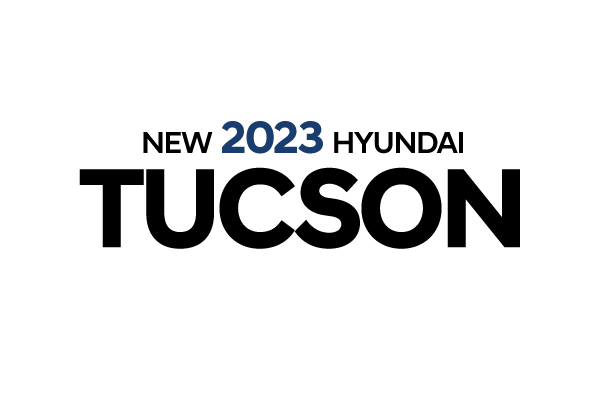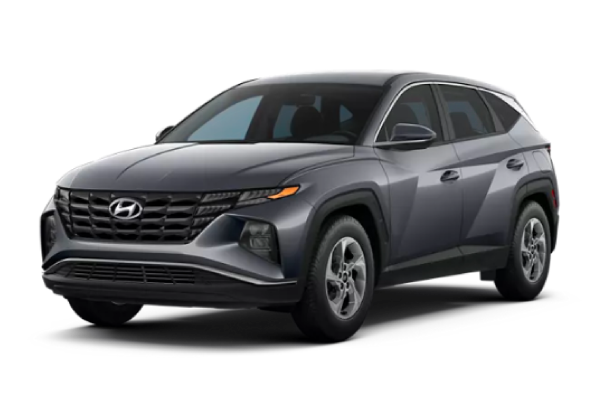 The Value-Packed Hyundai Tucson
Hyundai is known for producing value-packed vehicles with more features than you'd expect for their modest price points. So, if you're looking for a crossover that's brimming with technology, safety, and comfort-focused features, you'd do well to take a closer look at the Hyundai Tucson.
In such a crowded class, the Tucson is a stand-out contender, and that's what you want to know when you're shopping for a crossover. It seems like every car manufacturer has a crossover, or two, or three to sell these days, and that can be tricky to navigate. You want to know that you're getting the best mileage for your money, but still getting all of the features you desire. The Tucson exemplifies why Hyundai's are a savvy-shopper's dream car.
You know that Hyundai makes high-quality vehicles that are brimming with features and value, so focus your search on the Tucson – you won't regret it.
Hyundai has smartly engineered the Tucson to pack more value into each foot of this compact crossover than many vehicles have in whole. The Tucson is modern and stylish, fun and easy to drive, and has high-tech features inside that will make every drive a joy. With a comfortable cabin and plenty of smart safety features, you can see why the Tucson is such a stand-out in an overcrowded class.
Reading about the Hyundai Tucson is a great start to falling in love with this incredible crossover. But seeing it in person and getting to take it for a spin on the road? You'll never want to exit the cabin. It'll be the last step you need to convince you that the Tucson is the perfect crossover for you.
You can see the Tucson in action right here at Bob Brady Hyundai, so come visit us today. Our dealership near Decatur, IL, is fully stocked with all the latest and greatest Hyundai models you love, plus a varied, extensive inventory of high-quality pre-owned vehicles. Stop by at your as soon as you can to experience the Tucson for yourself, and find out about the irresistible special offers we have going. You may wish you'd found us sooner, but now you never have to be without us!
What's New in the 2022 Hyundai Tucson?
The 2022 Hyundai Tucson arrives with a range of enhancements and additions, including a new exterior design, an interior redesign that includes more passenger and cargo volume, a new N Line trim, new updated powertrain configurations, including gas, hybrid, and plug-in hybrid versions, along with revamped technology.
The Tucson's interior revolves around an 8-inch touchscreen (a 10.25-inch touchscreen comes with the Limited trim). The cabin is spacious and seats up to five people. The Tucson comes standard with a 2.5-liter four-cylinder engine that generates 187 horsepower, which is paired with an eight-speed automatic transmission, and front-wheel drive.
The Tucson features an 8-inch touchscreen. A 10.25-inch touchscreen comes with the Limited trim. Other tech features include: proximity key with push button start, wireless device charging, Apple CarPlay® and Android Auto, Wi-Fi, and Hyundai Digital Key.
History Highlights of the Hyundai Tucson
The Hyundai Tucson debuted in 2005 with the goal of being a more compact, sportier, more affordable counter to the larger three-row Santa Fe. The following Hyundai released the Limited trim, the top-tier model that offers leather seating and a heated steering wheel among other little luxuries.
The second generation of the Tucson began in 2010, where Hyundai slimmed down the body of the crossover, resulting in improved fuel efficiency. Every year following Hyundai has only added to the extensive list of features that make the Tucson incredible.
With the third generation beginning in 2016, the Tucson has only continued to improve with each model year. Crossovers show no signs of losing popularity, and the Tucson continues to be an excellent choice among them, especially for drivers who want to get an exceptional bang for their buck.
Why Buy or Lease a Tucson from Bob Brady Hyundai?
We're striving for 100 percent satisfaction when you shop with us, which is why we keep an extensive and varied selection of vehicles, everyday low prices, and top-notch customer service. We know purchasing a vehicle – new or pre-owned – is a big commitment, so we'll never pressure you to make a decision before you're ready. Bob Brady Hyundai is conveniently located for drivers in Decatur, Forsyth, Oreana, and more, so stop by at your earliest convenience and check out our incredible deals for yourself.